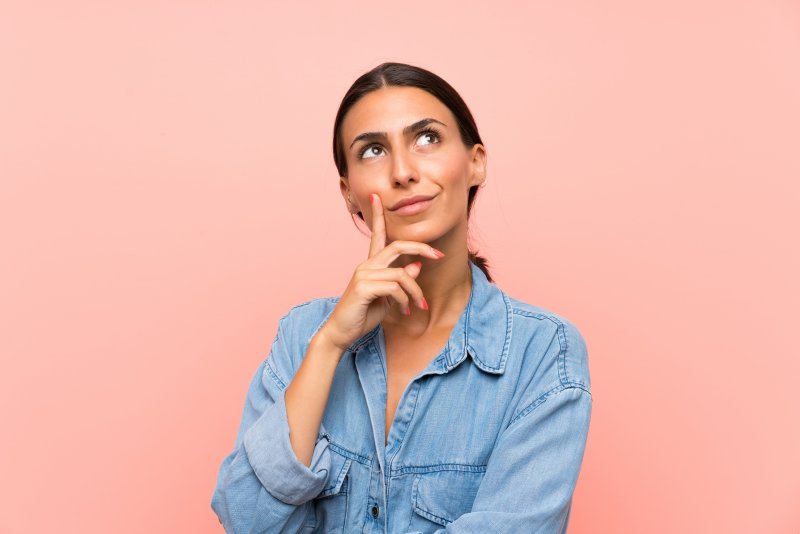 Overlapped and spaced-out teeth are just a few common orthodontic issues. So, if you're struggling with misaligned teeth, you're not alone. The good news is that modern dentistry provides patients today with two safe, effective, beautiful solutions: veneers and clear aligners. Although they are both highly sought-after treatments, it's important to weigh the pros and cons of each to determine which one is best for you. With this in mind, keep reading to learn all about the differences between clear aligners and veneers!
The Pros of Using Veneers to Address Misalignment
Although veneers are most commonly known for their ability to seamlessly address the shape, size, and shade of your teeth, they can also correct minor misalignment! After removing a sliver of enamel, the thin shells of porcelain will be adhered to the front-facing surfaces of your teeth, making slightly crooked or spaced-out teeth a thing of the past. The best part? The entire process can be completed in as little as two visits!
The Pros of Using Clear Aligners to Address Misalignment
Thanks to clear aligners, metal brackets and dark-colored wires are no longer needed to move your teeth into a healthier, more aesthetically pleasing position. Instead, a series of discreet trays will be used to provide you with straight teeth and a proper bite. In addition to being entirely removable and virtually undetectable, this incredible orthodontic treatment can address gapped teeth, overcrowding, and bite issues!
How to Determine Which Treatment Is Right For You
Now that you know all about how veneers and clear aligners work to address misaligned teeth, you probably have an important question on your mind, "Which one is best for me?" The answer is ultimately up to you and your dentist. During your initial consultation, your cosmetic dentist will sit down with you to learn all about your smile goals and dental needs. From there, they will make a recommendation based on factors like your lifestyle, the orthodontic issues at hand, and your budget.
If misaligned teeth are negatively impacting your confidence and bite, then it's time to talk to your cosmetic dentist about whether veneers or clear aligners are right for you. After your initial consultation is scheduled, you'll be a big step closer to the gorgeous, healthy, straight smile you deserve!
About the Practice
For more than three decades now, our team at Granger Dental Group has made it our mission to make visiting the dentist something you look forward to! Our skilled, experienced, down-to-earth team prioritizes trustworthy and honest dentistry that results in healthy, happy, beautiful smiles. If you're interested in enhancing the appearance of your teeth, we are proud to offer a wide array of smile-perfecting services, including veneers and clear aligners. To learn more about these treatments or to schedule your initial consultation, don't hesitate to get in touch with our team via website or by phone at 574-277-4235.