Replace Missing Teeth – Granger, IN
Customized Tooth Replacement Solutions
Whether you're missing a single tooth or several, having gaps in your smile can have a drastic impact on your overall wellbeing and day-to-day life. Dr. Kevin Campbell has completed countless hours of advanced courses to master the art of restorative dentistry. And, with our specialized technology, he is able to offer completely customized, durable, and natural-looking prosthetics to restore your smile and improve the function of your mouth. You can learn more about our your options to replace missing teeth in Granger, IN by reading below.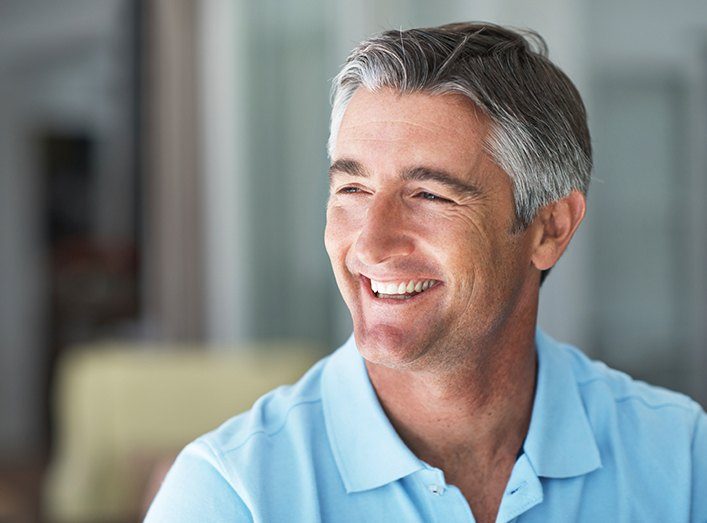 Why Choose Granger Dental Group for Replacing Missing Teeth?
In-House Dental Implant
Placement Available
In-Network With Several Insurance Providers
CT/Cone Beam Scanning for Extremely Precise Treatment Planning
Dental Bridges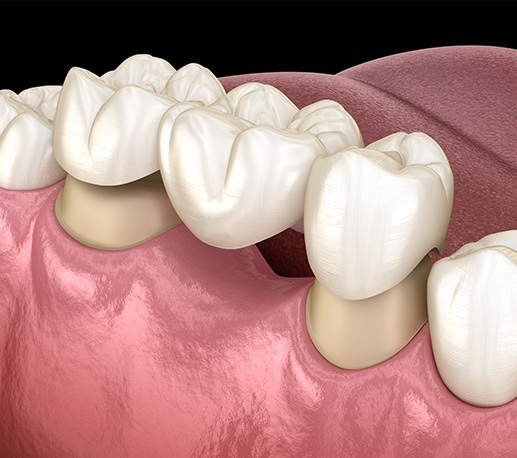 Patients who are missing consecutive teeth often find themselves having a difficult time completing basic daily tasks, such as chewing food. With a customized dental bridge in Granger, we can literally bridge the gap in your mouth using a series of prosthetic teeth. Not only will this make it easier to speak and eat, but the natural-looking restoration will also prevent your remaining teeth from shifting and provide you with a healthy confidence boost.
Dentures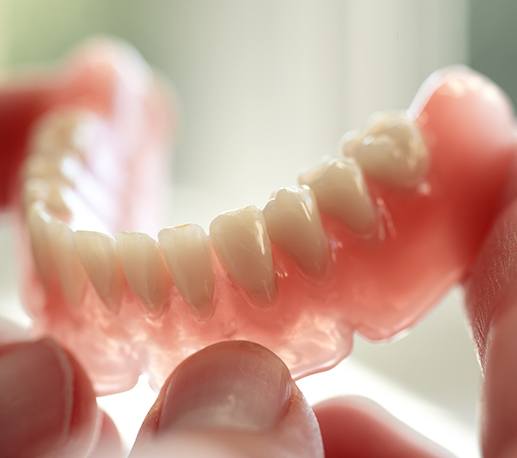 Our patients who are missing several teeth or all of them can benefit from getting full or partial dentures. These utilize natural suction, denture adhesive, and a customized design to provide you with a functional, natural-looking, and complete set of pearly whites. With the proper maintenance and care, a denture can easily last for up to 10 years, making it an incredibly cost-effective solution.
Dental Implants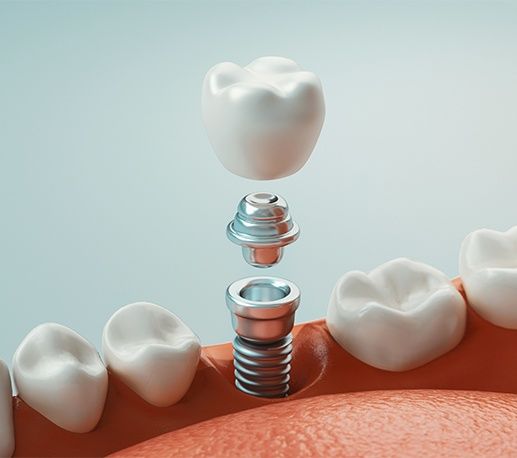 These are small, titanium posts that are surgically placed below your gumline to serve as new roots for your replacement teeth. At Granger Dental Group, Dr. Campbell is able to complete the entire dental implant process under one roof, so you won't have to travel from specialist to specialist throughout your procedure. He will utilize our CT/cone beam scanner to plan your dental implant surgery, ensuring the best possible results when it comes to both strength and aesthetics.