Advanced Dental Technology – Granger, IN
Using The Latest & Greatest To Provide High-Quality Dental Care
At Granger Dental Group, we're dedicated to staying up to date with the latest advancements in our field, allowing us to leave nothing to chance and help you feel more comfortable. With our leading-edge care, we're able to spot oral conditions earlier rather than later, increasing the chances of more successful treatments that preserve your smile. If you'd like to learn more about our state-of-the-art facility, don't hesitate to contact our dental office and speak with one of our friendly professionals!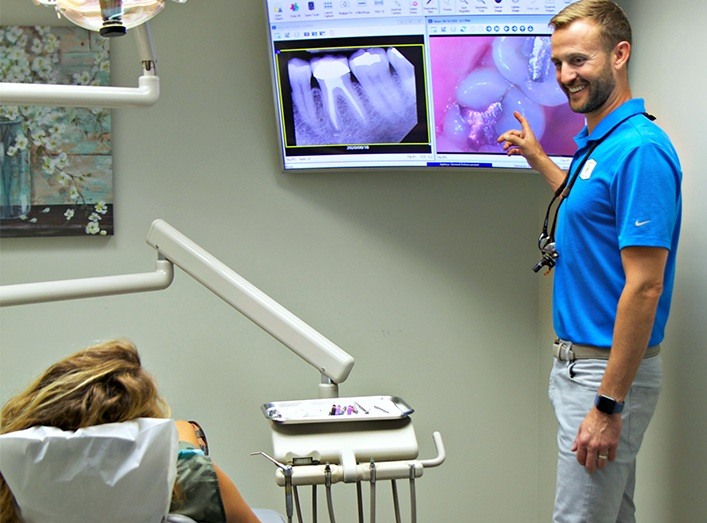 How Dental Technology Makes Our Dentistry Better
Putty-Free
Digital Impressions
Nitrous Oxide Sedation Available
For Anxious Patients
CT/Cone Beam Scanner For Dental Implant Procedure Accuracy
Nitrous Oxide Sedation Dentistry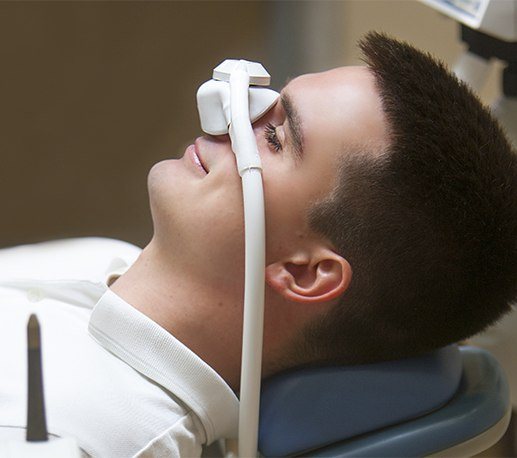 For our patients who are scared of the dentist or feel anxious about getting the oral treatments they need, we offer nitrous oxide sedation (commonly referred to as laughing gas). Before we begin the procedure, we'll place a small mask over your nose, and you'll breathe in the odorless gas mixed with oxygen. Within a few minutes, you'll become more comfortable and relaxed, allowing you to feel safer while in the treatment chair.
Intraoral Cameras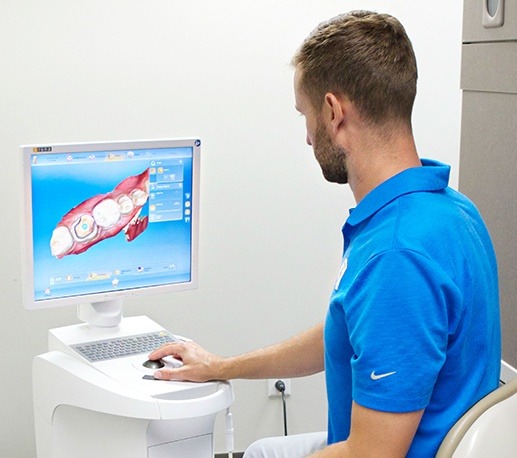 To make sure that no portion of your mouth goes unchecked, we use MouthWatch intraoral cameras to get an up-close and personal view of the hard-to-reach nooks and crannies of your smile. This gadget produces crystal clear images at the touch of a button, so you won't have to awkwardly hold your mouth open for a long period of time during your exams.
Digital X-Rays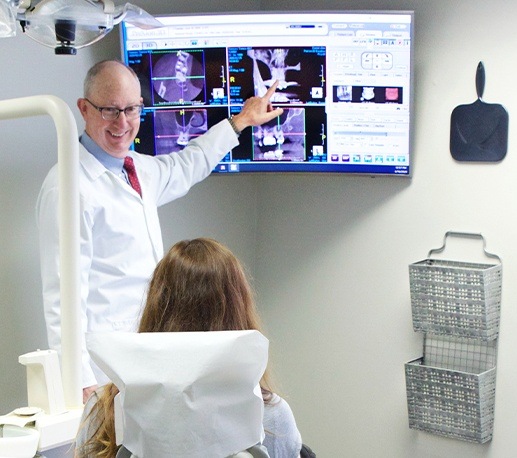 We utilize digital X-ray technology to capture detailed pictures of the hidden areas beneath your gums. This allows us to spot problems that are invisible to the naked eye and may not be exhibiting any symptoms. Some of these include pathologies, decay located between the teeth, bone loss, and infections. With routine X-rays, we hope to diagnose and treat these serious oral issues before they have a chance to cause any damage to your smile.
CT/Cone Beam Scanner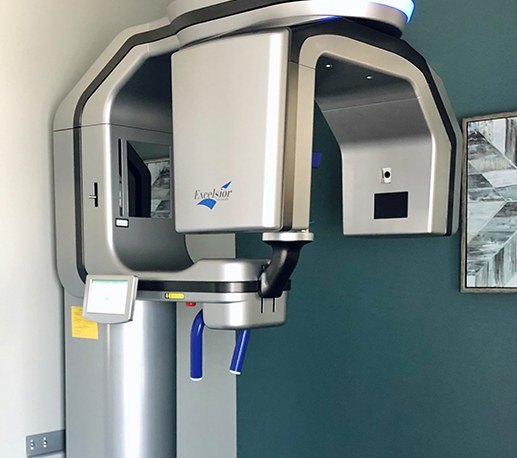 Our PreXion CT/cone beam scanner enables us to take clear and detailed 3D images of your entire facial structure to provide precise diagnoses and the most accurate dental implant placement possible. It allows us to determine the perfect location for your new teeth and show you exactly where we plan to position each implant to provide you with long-lasting support.
Digital Impression System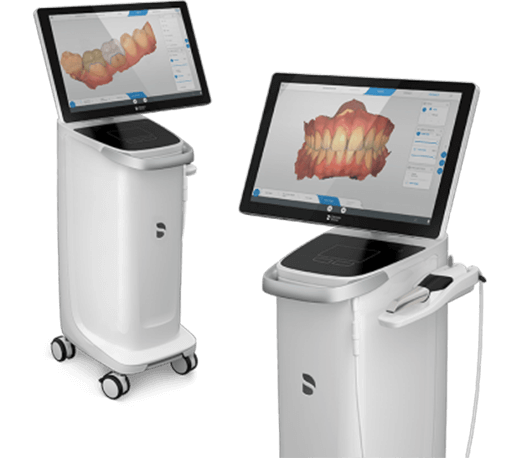 Our CEREC Omnicam system allows us to capture digital impressions of your teeth. We use these digital files to create anything from crowns to clear aligners and everything in between. While we still utilize traditional impression techniques for many procedures, having the CEREC allows us to have the "best of both worlds". When appropriate Dr. Hickey will utilize the CEREC system to conserve tooth structure and deliver your restoration the same day. When our dentists feel we will get a better result by sending the case to our great local dental lab, we will treat the case accordingly. We always try to do for our patients what we would want done for ourselves.
Soft Tissue Laser Dentistry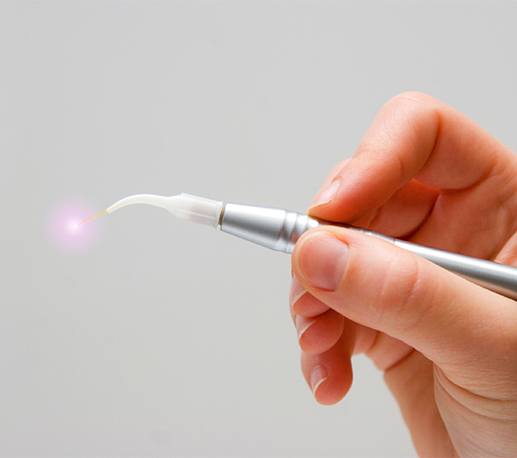 Our soft tissue laser allows us to provide a more comfortable, accurate, and minimally invasive experience for our patients struggling with gum disease. It doesn't emit heat, vibration, or sound, so you can remain cool and collected in the treatment chair. Because it's so painless, we typically need to use little to no anesthesia during gum-centric procedures. Plus, it speeds up your healing time by greatly minimizing swelling, discomfort, and bleeding!