Veneers – Granger, IN
A Versatile, Long-Lasting, & Beautifying Solution
Are you hesitant to let your smile show while you're talking to friends because you don't want them to notice the imperfections that litter your teeth? Cracks, chips, gaps, and severe discoloration can all affect your self-confidence. Veneers in Granger, IN are thin, durable shells that are customized to fit over the visible portion of your teeth to conceal a variety of issues and enhance their appearance. Dr. Joseph Hickey and Dr. Kevin Campbell offer this one-stop-shop for many patients who have several different flaws hoping to achieve a red-carpet-ready look. To learn more or to schedule a consultation, give us a call!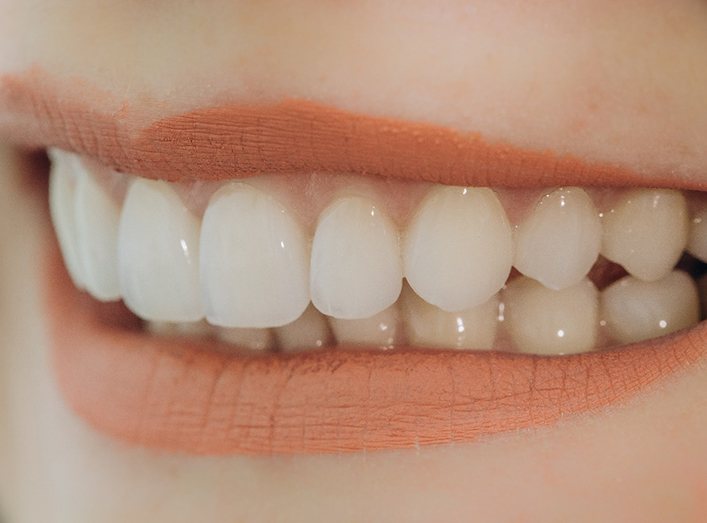 Why Choose Granger Dental Group for Veneers?
Makeover One or All of Your Teeth with a Single Procedure
Preview Your Results with Digital Smile Design
A Lifespan of Up to 25 Years
What are Dental Veneers?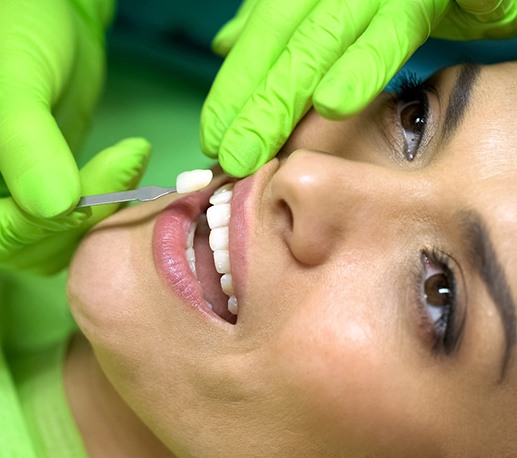 Dental veneers are ultra-thin, tooth-colored shells of natural-looking material that are placed over the visible surface of the teeth in order to cover up flaws. They are able to mask a variety of aesthetic imperfections, including teeth that are:
Cracked
Chipped
Misshapen
Discolored
Undersized
Gapped
Dental porcelain and ceramic are well-known for how closely they resemble the appearance of healthy tooth enamel. Plus, they're reliably strong which makes them long-lasting, and they're resistant to stains and chips!
The Process of Getting Veneers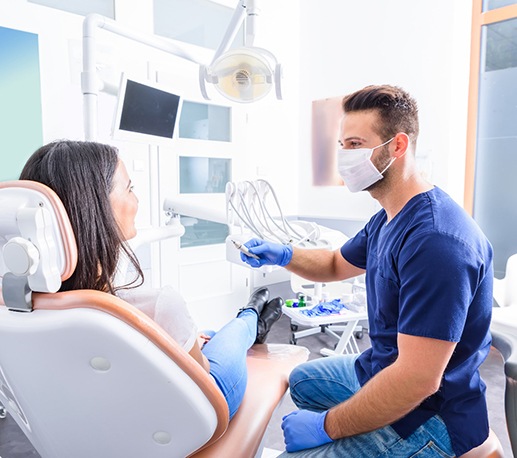 After your initial consultation where you discuss your smile goals and decide that you want to move forward with veneers, we will remove a tiny portion of the enamel off the front-facing surface of the teeth. An impression of these teeth will be made using our digital impression scanner, and this information is sent to a dental lab. Before you leave the office, we will attach temporary veneers to your teeth so that you can become familiar with how your custom ones will feel. Once we receive the final products, you'll return to our dental office to have your veneers cemented in place. If needed, we will make small adjustments so that they feel comfortable and look completely natural.
The Benefits of Veneers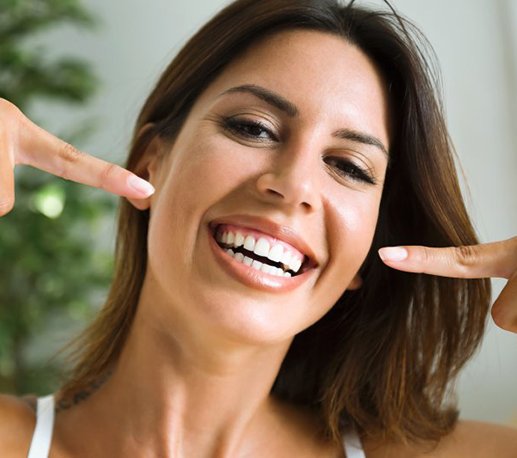 Veneers offer numerous benefits for patients who are looking to cover up imperfection. Here are just a few of them:
Resistant to staining: The material that veneers are made from resists stains much more than your natural tooth enamel. They are a long-term solution for stubborn discoloration.
Long-lasting: When properly maintained, veneers can last for more than 15 years!
Natural-looking: Modern dental techniques and technology mean that veneers are placed in a way that makes them look perfectly natural. No one will even know that you have had cosmetic dental work done.
Customized: Veneers are crafted to be the exact size, shape, and color necessary to blend in with the rest of your teeth.
Understanding the Cost of Veneers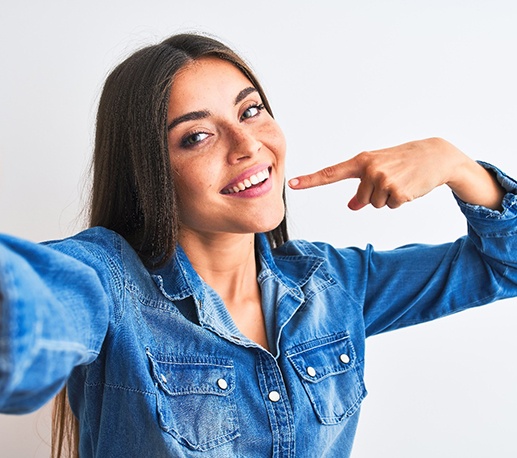 When it comes to cosmetic dentistry, you get what you pay for. That means that the cheapest option isn't always the best one. If you want to completely transform your teeth to get your dream smile, your dental care is worth investing in. That said, it's also important that you choose the right cosmetic service to meet your specific needs. Read on to learn more about the cost of veneers in Granger!