Clear Aligners – Granger, IN
Discreet Orthodontic Treatment For Teens & Adults
Do you suffer from orthodontic issues such as crowding, bite misalignment, or gaps that affect the look and comfort of your teeth? Dr. Hickey is a certified Clear Aligners provider, allowing him to offer high-quality, customizable, and discreet orthodontic treatment. Unlike traditional metal braces, Clear Aligners won't be highly noticeable to your coworkers and friends, allowing you to maintain your image and have more control of your appearance while you're undergoing treatment. Contact us to learn more about orthodontic treatment using clear aligners in Granger, IN.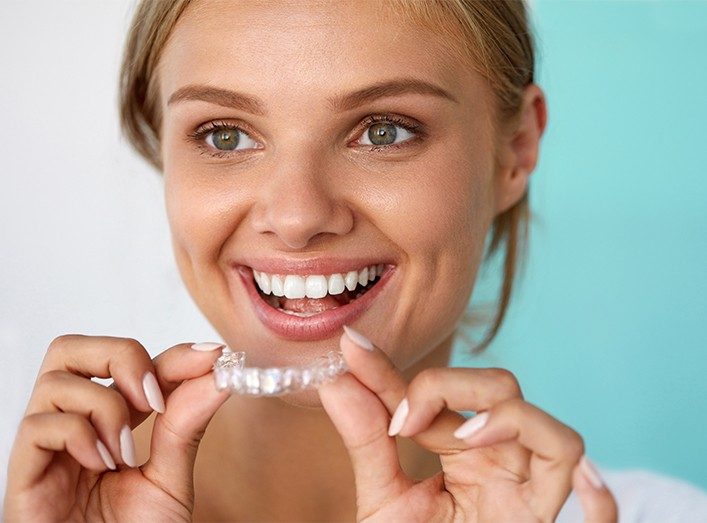 Why Choose Granger Dental Group for Clear Aligners?
Digital Impression Ensures
the Perfect Fit
Dentist with Decades of
Orthodontic Experience
Smile Shapers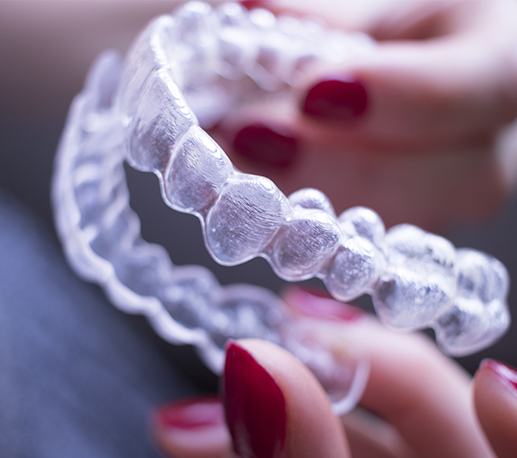 Our team at Granger Dental Group offers Smile Shapers. Smile Shapers utilize clear trays to gently shift your teeth into their ideal positions. Over the course of several months, you'll advance through your sets of trays, eventually achieving a straightened smile and bite. You'll be able to take your trays off whenever you need to eat or brush your teeth, offering you a convenience and flexibility that simply isn't possible with traditional braces.