About Our Dental Office – Granger, IN
Dentistry That Has to Be Felt to Be Believed
When you partner with Granger Dental Group, your dental appointments will become vastly different from those of the past. Instead of being an anxiety-inducing chore, visiting the dentist will become an opportunity to not only improve your health, but your appearance in a comfortable and personalized way. Dr. Hickey, Dr. Campbell, and our team have proudly served the Granger community since 1983, and we can't wait to show you why local families continue to choose us again and again.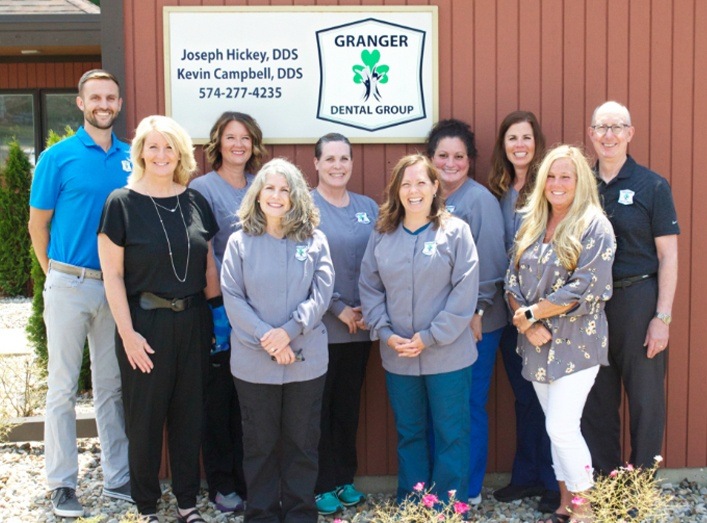 Trustworthy & Honest Dentistry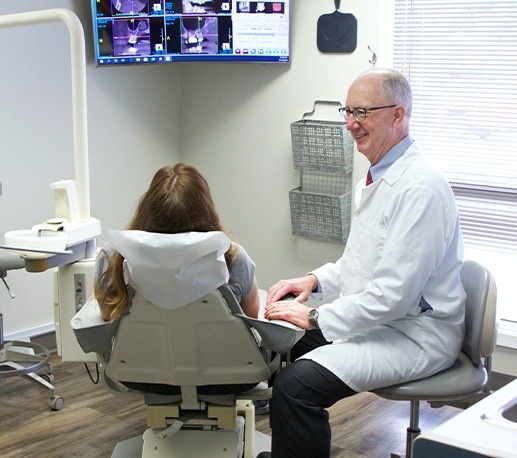 Our team will always talk about your oral health needs and treatment options in simple terms so you can easily understand what's going on with your mouth and make confident decisions about your care. We'll only recommend what's absolutely necessary to help you achieve your smile goals, and we'll never waste your time or stress you out trying to upsell. Here, we want what you want, and we'll help you achieve it as effectively as possible!
Down-to-Earth Dental Team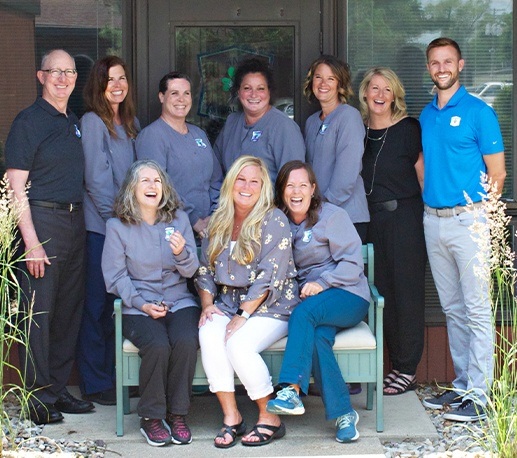 Over the past 30+ years, our team has developed deep relationships with countless patients and the community at large, so we know exactly how to make someone feel welcome within our walls, whether they are visiting us for the first time or are an old friend. Our team will take the time to get to know you and your loved ones beyond your teeth so we can tailor your experience and make your time with us enjoyable and productive from check-in to checkout.
Paperless Dental Office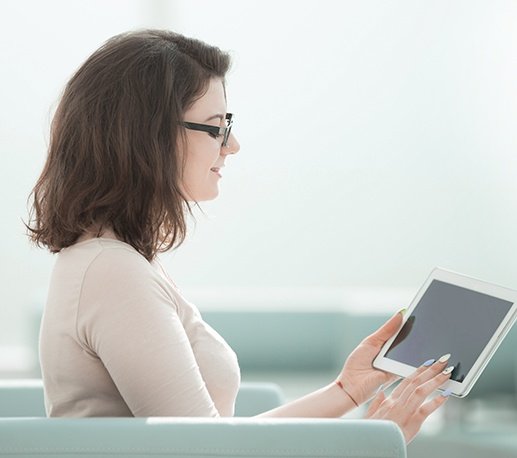 Our records, X-rays, and forms are 100% digital, and this isn't just great news for our dental office, but you as well! This dramatically reduces our carbon footprint, plus it helps us save floor space that can now be dedicated to technology that will improve your care with us. Digital patient records make it easy for us to reference them and spot long-term trends in a patient's health that might not be apparent at a single visit, helping us spot minor issues way before they cause any damage or pain.