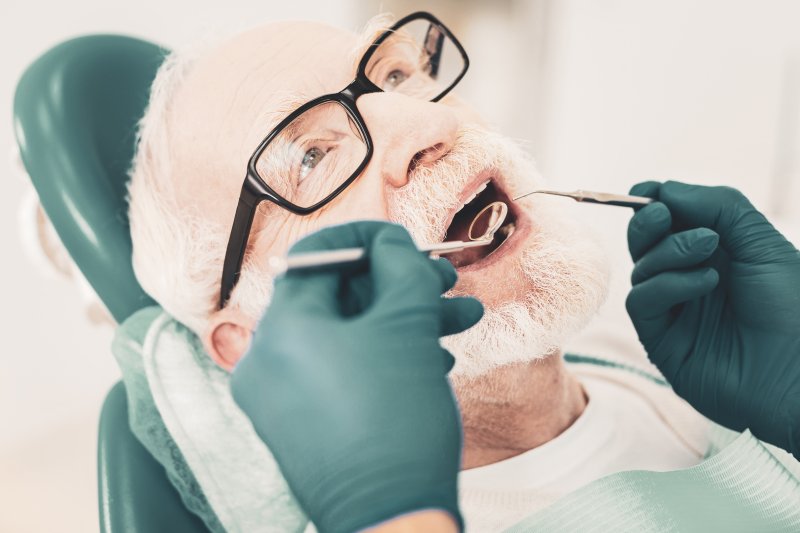 If COVID-19 has kept you avoiding the dentist's office for much of 2020, you may want to rethink holding off on necessary dental care until next year. Why? While there are many reasons for returning to see your dentist, one of the most important is so that you will use the allotted benefits provided to you by your insurance company. You're already paying a monthly premium to gain access, so why not use them? With new safety protocols in place to better protect patients from harmful bacteria and viruses, now is the time to use your benefits before they expire in Granger.
Use Them While You Still Can
For one calendar year, your dental insurance company agrees to provide you with available benefits in return for a monthly payment (your premium). As you go about your day-to-day life, you may or may not think about the importance of using these benefits until you're faced with the reality of them expiring come midnight on December 31.
Dental insurance companies eagerly await January 1 because any unused amount allotted to you as part of your benefit plan is returned to them. As a result, you lose valuable money in the process. Each year, billions of dollars are returned to insurance companies, and most individuals don't even realize it. This is why your dentist believes it is important to thoroughly explain why it is in your best interest to get the most out of your benefits before they expire.
Ways to Take Advantage of Your Plan
Although each dental plan is different, nearly all are set up the same way. They promote and encourage preventive care, and the benefits provided to you expire at the end of the year. While that might seem like a simple explanation, it can actually become more difficult when needing more complex care. However, if you want to learn what you can do to take advantage of the benefits and few months you have left in 2020, here are a few things you can do for your smile and your wallet:
Don't forget to schedule your second checkup and cleaning. While it is true that most dental insurance companies require both preventive dental appointments to occur 6 months and one day apart from each other, some insurers are waiving this rule to allow because of the current pandemic. This means even if you saw your dentist 3 months ago, you can go ahead and schedule your second cleaning before the end of the year, and it will be covered. Just be sure to check with your dental insurance company first before scheduling your appointment.
If you require more advanced or complex procedures (i.e. root canal, tooth extraction, dental implants), speak to your dental professional about getting it scheduled before the end of the year. Not only does this ensure you start 2021 with a healthier smile, but you'll also take full advantage of your annual maximum, making sure nothing is returned to your insurance company come January 1.
Depending on the type of dental work you need, it may be possible to extend your appointments across calendar years, allowing you to use your 2020 and 2021 annual maximums. This will help keep your out of pocket expenses to a minimum.
If you need assistance learning what you can do to get the most out of your benefits before the end of the year, don't hesitate to speak with a member of your dental team. They can help you better understand how you can save the most money.
About the Author
Dr. Joseph Hickey earned his dental doctorate at the Indiana University School of Dentistry in 2007 before going to work for Heartland Dental. Completing their Aesthetic Continuum, he remains an avid learner and actively pursues continuing education courses. At Granger Dental Group, he and his colleagues believe in providing high-quality, affordable dentistry. When arriving for an appointment, patients can expect staff members to go above and beyond when it comes to maximizing benefits and minimizing out-of-pocket expenses. If you want a dental practice that will provide you with the care you need while helping you save the most money, contact us at (574) 277-4235.